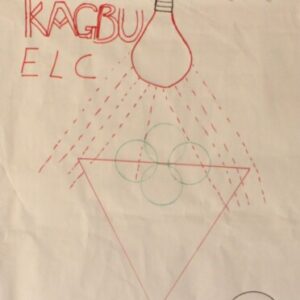 Kagbu ELC – Nigeria
Name: Kagbu Empowerment Learning Centre.
Location: Ngubi Community, 36 kilometres away from the State Capital Lafia, Nigeria.
Description:
The ELC became functional in 2019.
Number of champions associated: Sixteen Champions (10 WOMEN and 6 male)
It is managed by the elected officers out of the sixteen (16) selected Champions to run the ELC and activities have been carried out at the centre since inception. The ELC is undergoing registration process under the ministry of industry, commerce and cooperative.
The administration structure includes the positions of the Chair person, the Secretary, office of the treasurer and Public Relation Officer (PRO).
Niche:
Programme areas include;
• Promote and Facilitate Group formation such as Village Savings and Loan Association (VSLA)
• Train Champions in the GALS methodology
• Agricultural Value Chain development
• Facilitate training in Iincome generating activitiess (IGAs)
• Provide coaching and mentor-ship for effective usage and quality of sharing to others
• Conduct outreach programmes and monitor users of the methodology
• Track impact of the GALS methodology tools on beneficiaries' livelihoods
• Conduct GALS training to household members, IFAD-supported projects and Community Based Organizations
Network and Partners:
• Government, Non-governmental organizations (NGOs), Community Based Organizations (CBOS), Traders, Community leaders, Women Groups and Youth.
Contact Details:
Contact Organization: Young Men's Christian Association (YMCA) Mada Hills, Lafia-Nigeria.
Email: ymcamadahills@yahoo.com sgaladima12@gmail.com Tel: +2347064549308
ELC Contacts: (Henry Adagari: +2348065313907, Helen Jonathan: +234 9028530377)
Impact:
• GALS trainers and practitioners advanced, a total of 16 Champions (10 female 6 men) trained and over 30 potential Champions in progress.
• As a result of the ELC, communities have recorded tremendous achievements such as building of houses, drastic reduction in gender-based violence at the communities and households, behavioural changes, more women effectively participating in household decision making and also contributing to household needs thereby supporting their spouses, men supporting their wives with domestic choices.