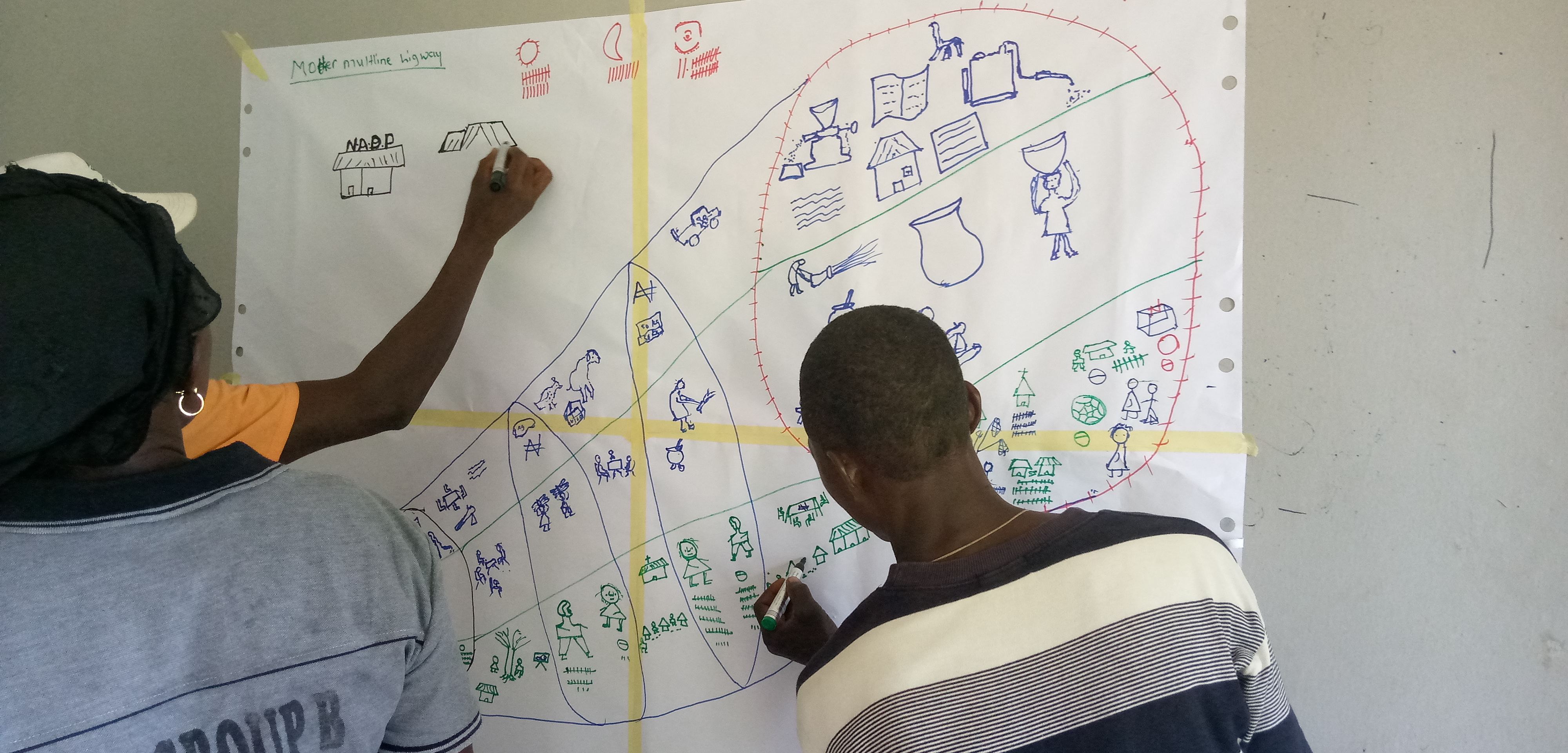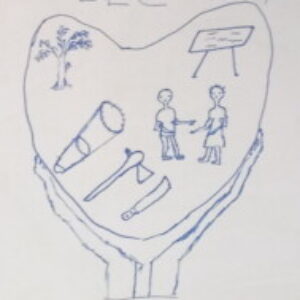 Ruwawayo ELC – Nigeria
The Ruwawayo ELC is located in Ruwawayo Community in Lafia Local Government Area (LGA) of Nasarawa State, Nigeria (one of the middle belt States). Ruwawayo is a farming community known mostly for the cultivation of rice, groundnut, cassava, melon and beans in addition to the rearing of domestic livestock. The ELC has been registered with the Corporate Affairs Commission, under the Ministry of Commerce and Industry, Nasarawa State. The National Association of Nigerian Traders (NANTS) supports the ELC.
The purposes of the ELC:
1. Empower women, men and youth in the surrounding rural communities to address gender injustice including gender based violence at the household and community levels, and to cope with climate change and engage in conflict resolution and management.
2. Provide training and support to outsiders who want to learn how to use GALS
3. Provide training and bring together lessons on agricultural production and marketing best practices, and promote improved family economy and livelihoods.
4. Advocate for the rights of people living in vulnerable conditions with a view to improving social security and standards.
Niche:
In the Ruwawayo ELC, we use GALS to address gender inequality as part of our collective business with agricultural products (production, bulking, processing and marketing). One of our main products is rice. We address gender inequality hand in hand with improvement of our livelihoods. Thematically, the ELC therefore focuses on the integration of GALS in agricultural value chain development projects.
The services provided by Ruwawayo ELC are:
• Hosting local, national and international learners on GALS methodology at the ELC.
• Training households, community members, Community Based Organizations (CBOs), NGOs, Small and medium entrepreneurs (SME), INGOs, IFAD partners, local Government staff; and providing outreach on GALS through champions, based on demand from the clients.
• Peer to peer replication by those who are trained by the champions in Ruwawayo, Aridi and Rafin-Kudias. This results from changes in gender relations and livelihoods that can be seen on them by community members. It takes place within the households, extended families, friends networks and in-laws.
• Identification and confirmation of newly trained champions and capacity building to confirm them as champions.
Contact:
If you work for an IFAD-supported project or any other stakeholder looking for GALS expertise in the region where Ruwawayo ELC operates you can either contact us through:
Organisation contact: NANTS via the Nigeria national page
ELC contact: Gini Yohana +2348140059833 or Vines Adigidzi +2348165513576.