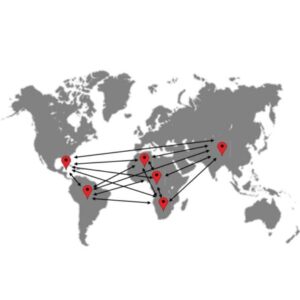 Global
Next to the two Regional Hubs (Eastern and Western Africa), a "Global" space for a community of GALS practice is provided. This Global community brings together GALS champions, facilitators, supporters and people looking for expertise around the globe. The purpose of the Global community is to: ·         Enable GALS champions, facilitators, supporters and people looking for GALS expertise to share and access lessons about GALS from different regions; ·         Facilitate cross-regional networking, collaboration and learning about GALS experience and practice; ·         Promote the universal GALS principles and good practices for scaling up. GALS practitioners, participants, facilitators and supporters around the world are invited to share their experiences and materials, and create a community of GALS practitioners: ·         You can sign up to the platform https://empoweratscale.org/register/ , join the "Global" group and make your expertise available for others. ·         You can search GALS expertise by clicking on the "Expertise" tab, and contact them. ·         You can use the Community tool to engage in open discussions, share experiences and provide feedback with a wider range of stakeholders. ·         The Resource Centre works as a library of GALS documents, videos and pictures that aim to make existing and new information available for everybody. You can use the "Community Sharing folder to upload GALS materials that you find interesting to share with other members of this platform.   Content uploaded by GALS experts is under their own responsibility.
Viewing 1 of 1 discussions
You must be logged in to create new discussions.